Look Out for Nos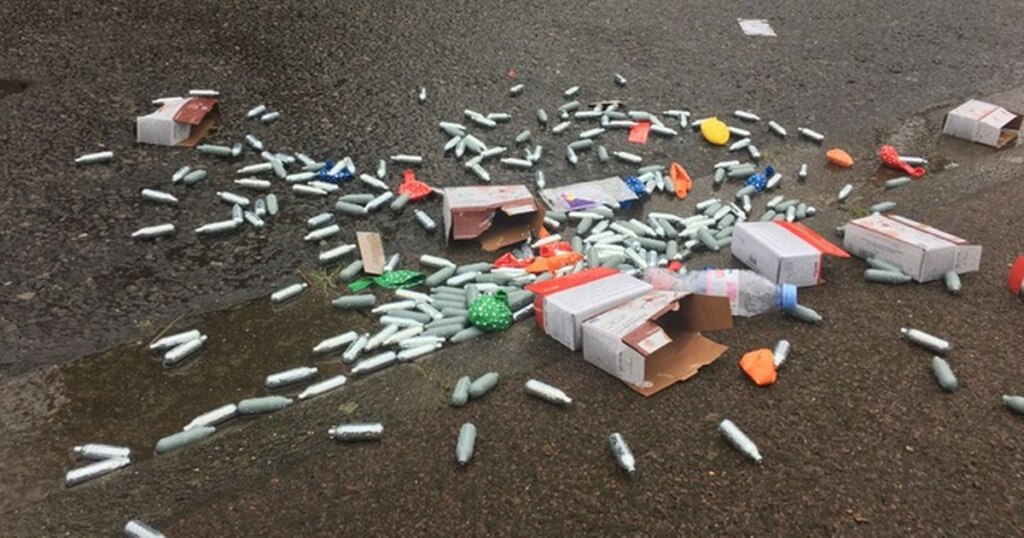 Recently empty tanks labeled N2O have begun turning up in the debris left by revelers at some events.
Nos is just one current slang term for nitrous oxide (N2O). Others include nangs, nitro, buzz bomb, etc. Nitrous oxide has been around since the late 18th Century, believe it or not. It now appears to be experiencing one of its periodic rebirths as a popular drug of abuse, in the US and around the world.

You may recall an incident a couple of years ago, where the CEO of a successful online retailer died of smoke inhalation during a fire at someone's home. Nitrous Oxide abuse is thought to have played a role in his death. From The New York Times, hopefully not behind a paywall:

Tony Hsieh's Fatal Night: An Argument, Drugs, a Locked Door and Sudden Fire

Several containers of nitrous oxide gas were found near the victim. It seems he'd been a longtime user, which surprised me because nitrous isn't a drug ordinarily associated with middle-aged men. Outside of the occasional dentist misusing his equipment, that is.

Mostly it's thought of as a drug favored by teens...
Thinking About Addiction

In the News

Public Health

Public Policy